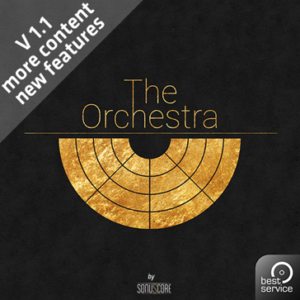 The Orchestra Update V1.1
Best Service is proud to present an extensive first update for The Orchestra adding new content and new features:
A Glockenspiel has been added to the engine as a traditional single patch. 42 new presets and 15 new multis are here to keep you inspired. You can now play triplets with The Orchestra engine. The new user preset browser makes it easy for you to save and share your presets. In the mixer you can choose the output of the channel if you run KONTAKT as a multi-output plugin. On the new settings page you can change the Midi CC which controls the dynamics and activate our new humanizer. The instrument browser automatically jumps to the right instrument loaded into the slot you want to edit The mute buttons are now automatable. Solo and mute buttons are also available on the main page
The V 1.1 Update will be FREE for all registered users!