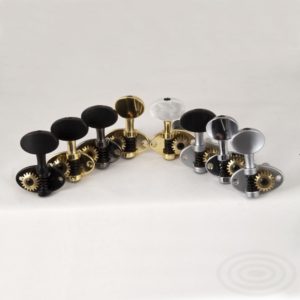 Schertler tuning keys have been designed and developed by our engineers in Switzerland, using an improved bearing structure for accurate tuning. The design is very "Swiss": distinctive and straightforward, like a Swiss watch, yielding highly reliable results.
The tuning keys are enhanced with fine Indian ebony.
Carefully machined materials and manufacturing excellence ensure a tuner of outstanding quality.