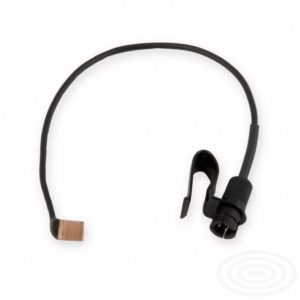 The bridge-mounted STAT-V for violin and viola is designed to accurately reproduce the warm sound of the instrument's strings. It gives depth and body to lower strings and reproduces the clarity and brightness of higher ones. Impressively resistant to feedback, STAT-V is a great choice for loud musical environments, or rock /jazz/fusion performances with high levels of amplification.
The STAT electrostatic microphone requires 10V phantom power. It works with our preamplifiers STAT PRE and Yellow series, as well as with Schertler amplifiers that are equipped with 10V phantom.
STAT Series contact microphones are packaged with a choice of preamplifiers that give the player flexibility and control over a range of sound parameters.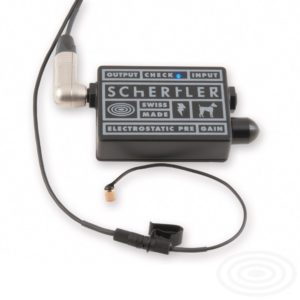 STAT V SET
Pickup
Cable
STAT-PRE PreAmp with volume control
Battery Powered
STAT V ROAD
Pickup
Cable
YELLOW BLENDER PreAmp
 Technical Specifications
| | |
| --- | --- |
| Nominal impedance | 2 Kohm |
| Frequency Response | 60 Hz to 12 kHz |
| Dynamic range | 70 dB |
| Sensitivity (on instrument) | ca. -20 dB |
| Temperature range | -10° C to +50° C |
| Contacts | Gold plated |
| Connection | Binder to 1/4″ jack |